THE LEADING MANUFACTURER OF STEEL LIGHT POLES IN ARIZONA SINCE 1974
WHERE FAMILY-OWNED VALUES MEET CORPORATE QUALITY, WITH UNPARALLELED CUSTOMER SERVICE.
At Cem-Tec, we produce a wide range of steel solutions in Arizona and nationwide for the lighting, transportation, and wireless industries. For over four decades, our passion, integrity, quality, and commitment to customer service continually set us a mark above the rest.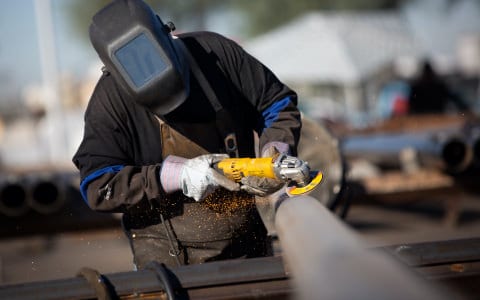 OUR STORY
We're proud to be a third-generation family business supplying steel light poles in Arizona and nationwide for over 45 years. Our story starts in 1974 when Sam Edelstein and his son, Peter, founded a steel light pole manufacturing company that placed integrity and customer service center stage. Starting out with little capital, they used tires to and move steel around instead of forklifts. With hard work and ingenuity, Sam and Peter built an outstanding reputation in the outdoor lighting industry based on quality product and a personal touch.
Today, Peter's son, Michael, has proudly taken over the reins. Carrying on the family legacy, Cem-tec continues to grow to better serve our customers. We are now situated on 7.5 acres and maintain an extensive inventory to service projects with minimal lead time.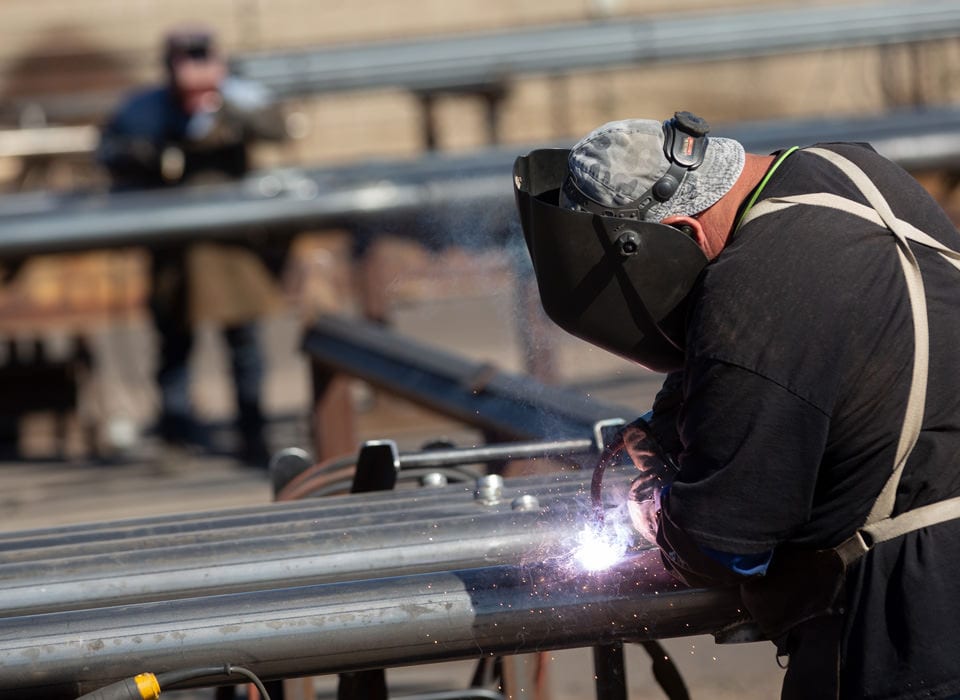 A FORMULA FOR EXCELLENCE: INTEGRITY, QUALITY, AND CUSTOMER SERVICE
Excellence is a cornerstone of our business. Whether it's aesthetics or structural integrity, we believe in providing excellence at every step. We accomplish this with our best-in-class team of welders, structural engineers, production managers, and sales specialists. We only purchase the highest quality materials and adhere to the standards set forth by AASHTO, ASTM International, and the American Welding Society.
Our company values of integrity, quality, and customer service remain front and center in everything we do.
INNOVATION
Technology changes at lightning speed. We're experts at adapting to our customers' evolving needs. Need to change your 4G poles to 5G, or add a security camera, GFI receptacle provision, or solar to your street lighting? We'll get it done efficiently, without sacrificing on quality.
No matter how our customers' industries change, our capabilities and lighting solutions always evolve with them.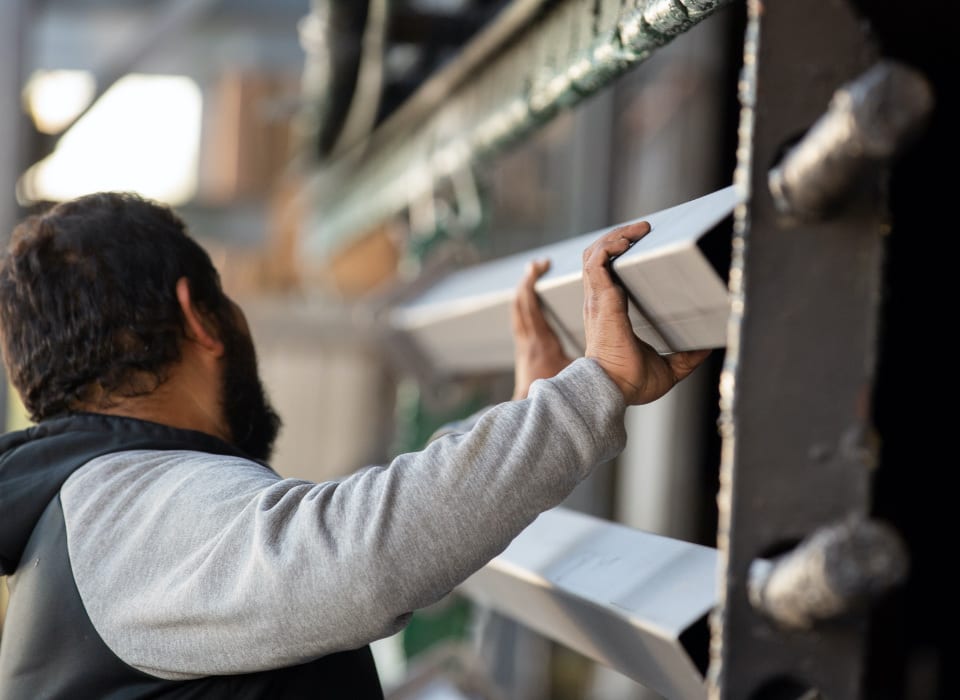 UNMATCHED CUSTOMER SERVICE
We believe it's the service behind the product that truly makes the difference. That's why you can always reach us on the phone during hours of operation. We fix any issues without question, and we customize projects to fit your needs. That's why we're known as a steel manufacturing company that works hard for our customers' end results.
We take pride in our unmatched lead time, safety standards, and quality products, but it's our reputation for exceptional service that we're most proud of.
OUR QUALITY LIGHTING PRODUCTS
Area and Site Lighting
We have straight round, straight square, and round tapered lighting available standard or customized. Both direct burial poles and anchor-based poles are provided to fit all your area and site lighting needs.
Street Lighting
All our street lighting products adhere to city and utility standards. We work closely with city engineers to provide the most up-to-date pole calculations for economical, structurally-sound, and visually appealing street lighting. Both direct burial poles and anchor-based poles are available.
Cellular Structure
For over three decades, we've partnered with cable and cellular carriers to create steel light pole structures to pave the way for new technology. Today, we help communications companies replace street lights or traffic poles with custom-design 4G and 5G antenna poles.
Traffic Poles
Our traffic poles adhere to Federal, State, and City standards, including ASTM compliance, AASHTO requirements, ADOT specifications, jurisdictional requirements, and more. We provide Buy America steel to satisfy federal project requirements.
Specialty Lighting
Cem-Tec has no limitations on design. We believe in customizing a plan for your requirements. We work closely with our engineers to turn around designs, including pole and foundation calculations, within a week. If you can think it, we can build it.
Protective Coatings
Cem-Tec offers several protective coating solutions for steel light poles, including hot-dip galvanizing, powder coating, and wet painting. We have one of the largest powder coat ovens in the Southwest, offering an extensive selection of eco-friendly powder coating options: primer coats, clear coats, textured surfaces, and colors that both protect your product and enhance the visual appeal.
PUTTING QUALITY FIRST, ALWAYS
CONTACT US NOW
Fill out the form or give us a call at the number below to speak about your project. We're excited to work together for all of your lighting solutions needs.
Cem-Tec Area Lighting Specifications